In appreciation of Women's History Month, UI Business Services is highlighting several staff who have been integral to the unit's success and workplace in recent years. "There are so many outstanding women in the Business Services unit, and their contributions help us to continue improving both our service to the university and our workplace," replied Debby Zumbach, associate VP and director of Business Services. 
The unit is committed to recognizing the talent and contributions of all staff. Zumbach explained, "every day our departments pull-off big requests, and that is only possible because we work as a team and are working to foster a welcoming workplace."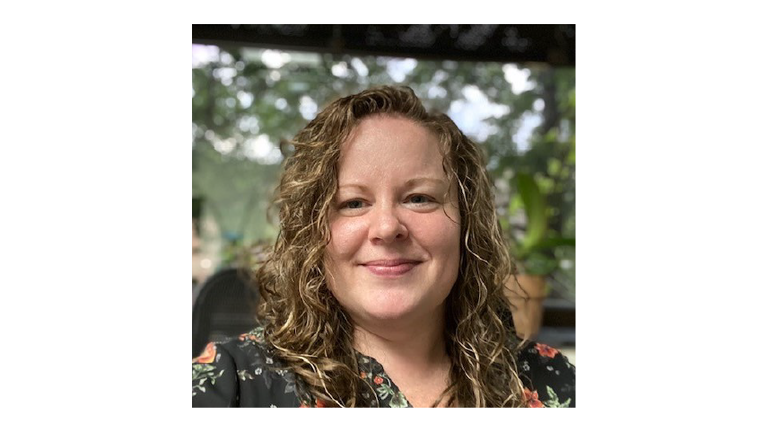 Renee Funk
"We challenge one another and are open to difficult conversations. We know and value that everyone's history and experiences are the key to learning and moving in the right direction." 
Erin Shane
"Our team has a good balance of diversity today which allows for a healthy mix of internal opinions and experience."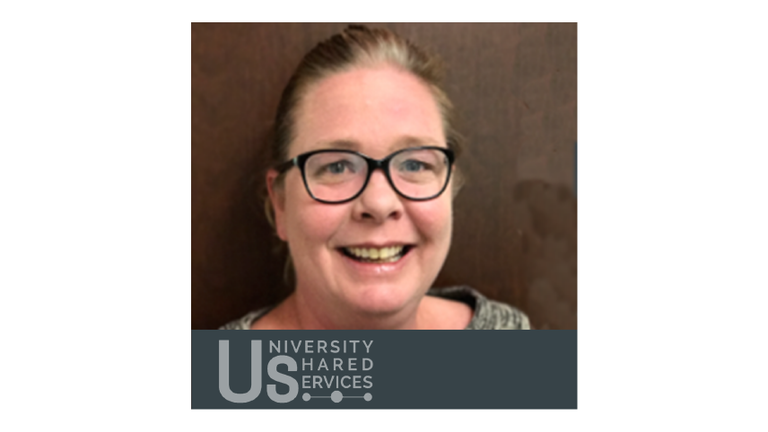 Danielle Weber
"I have been mentored and coached by a strong women leader and I encourage the women I work with to look for opportunities to do the same with their teams as well."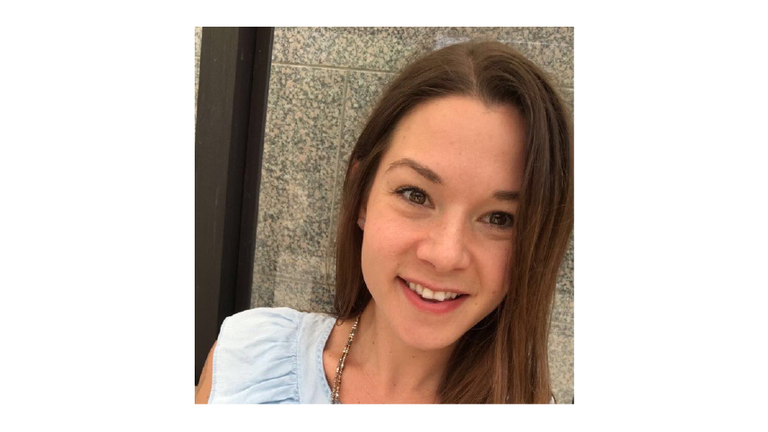 April Wells
"Being a workplace where staff feel heard and able to share their ideas is one way we are creating a welcoming workplace. When we welcome ideas, we become more inclusive and more successful."  
UI Business Services is part of the Finance and Operations organization. In recent years, several of the leadership roles of Finance and Operations have been filled by women. The representation of women in these keys roles has ripple effects for both the success of the organization and the inclusion of women. Funk, Shane, Weber, and Wells were asked to reflect on diversity, equity, and inclusion and their experiences in the workplace. 
Commitment to excellence
Renee Funk, Chief Procurement Officer 
Funk has developed an exceptional team by understanding her staff's strong points and engaging them for the success of the department. With one of the best and brightest Purchasing departments, Funk quietly moves mountains without concern for recognition. "Sometimes you have a rockstar, like Renee, on your staff who doesn't know they are a rockstar. Leaders need to recognize these individuals and help them uncover their greatness, so they can pay it forward and help others," says Zumbach.  
In her own words: 
"When I see the pride and joy on a team member's face or satisfaction from a customer after the completion of a project or resolve a difficult situation, I know that I've made an impact and have added value," said Funk. 
"I work to enable a platform for women's voices to be heard in team meetings by encouraging their ideas to be shared, asking questions to foster discussion, and validate their voice. The inclusion of women provides perspective, innovation, and passion that enables well rounded solutions and stronger teams," expressed Funk. "Business Services is truly a diverse unit that promotes inclusion throughout leadership and team members – it is why we are so successful."
Trailblazing your own career path
Erin Shane, associate director Parking and Transportation  
UI Parking and Transportation has been led well by men for generations and most leaders in this career path are men. It is a very tough role because it is very personal and has a lot of nuances. Shane is the first woman to lead UI Parking and Transportation and has demonstrated that she is the right person for the job. "Erin has proven time after time she has the skill set and decision-making ability to be successful in the role," says Zumbach. "Erin is a great asset to our team." 
In her own words: 
"We make sure to include members of the team in projects or decision-making meetings to provide input," replied Shane. "Our work and decisions can impact a broad campus segment, so I truly appreciate the various inputs when we are refining or developing transportation or parking options." 
"I am lucky to have extremely capable women on my team. The best way I support them is to include them in brainstorming and work-related tasks as much as possible," said Shane. "And I try to recognize the work of our entire team equally, regardless of position." 
Talent recognizes talent 
Danielle Weber, director of Shared Services 
Weber's career at the university is a story of personal achievement through teamwork. Each day Weber brings a tenacity and drive to make herself a better person, and to grow her career. Weber implemented and grew a successful Shared Services team despite many challenges. The Shared Services team has great respect for Weber because she will work side-by-side with them to get things done. "Weber's path from clerk III to director is impressive and encouraging to all those she leads," says Zumbach. 
In her own words: 
"I truly enjoy proving great customer service while understanding the customers' needs and helping them determine the best path forward," explained Weber. "It comes down to the people I get to work with. Over my many years of service I have established great partnerships with a variety of individuals from all corners of campus." 
"My women leaders have made me understand that my thoughts and feelings as a women help contribute to successful outcomes. I try and do the same for other women I work with," says Weber. "I let them [my team] know I value their opinions; I hear them and care about the challenges they face." 
Fearlessly tackling the challenges 
April Wells, manager marketing and communications 
Wells attention to detail and perseverance has helped Business Services to find its voice and improve communications with campus. She helps improve campus services and sheds light on challenges so the departments can be better. "She fights for our side of the story with compassion and strength for the written and spoken word," says Zumbach. "April is not afraid to show us our true selves, good and bad." 
In her own words: 
"Although the world is very different compared to 20 years ago, there are still barriers for women," says Wells. "One way I help create an inclusive workplace for women is to just be myself in the workplace. We grow up with stereotypes or expectations, so if I can be myself, hopefully other women will also feel comfortable to be themselves." 
"I enjoy getting to work with so many different teams and think the collective commitment of our staff to enabling the university's success is outstanding."